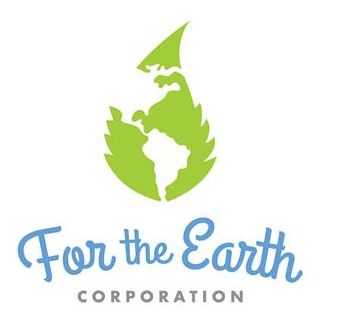 For The Earth Corporation Provides a Shareholder Update
PHOENIX, AZ, Feb. 06, 2019 (GLOBE NEWSWIRE) — via NEWMEDIAWIRE —For The Earth Corporation (the "Company") (OTC: FTEG) is excited to provide a shareholder update. 
Shareholders update:
We are excited to announce that the FTEG website is almost complete. WWW.FTEGCO.COM.  I would like to thank everyone who took part in the first FTEG shareholder conference call. It was a great success and we look forward to scheduling the next soon. As promised here is the link to the recorded conference call. FTEG Conference Call.  We hope shareholders continue to reach out by email with questions to: INFOFTEG@GMAIL.COM. 
Boulevard Mall- http://boulevardmall.com 
We've had a lot of questions regarding The Boulevard Mall. The mall address is 3528 South Maryland Parkway, Las Vegas, Nevada 89169. We are extremely excited to be part of the Boulevard Mall. The mall allows For The Earth to display and sell our complete line of products. With Galaxy Theatres coming soon, Headz up Escape Rooms and Seaquest Interactive Aquarium in place, just to name a few, which will create increased traffic and make Boulevard Mall a fun destination for the whole family. Our Kiosk is located in the front of the Food Court; For The Earth will be front and center of the mall capitalizing in all the foot traffic daily. 
About For The Earth Corporation
For The Earth Corporation is a company that will focus on three areas; Household and Institutional Cleaning, Pet, and the Health Care industry. The Company's mission is to create a "Green" and biodegradable healthy living product company that provides effective and sustainable solutions for people, pets, and the planet.
For The Earth Corporation (OTC: FTEG) Signs Lease With Boulevard Mall in Las Vegas, NV to Launch Their CBD Vending Machines
PHOENIX, AZ, Feb. 04, 2019 (GLOBE NEWSWIRE) — via NEWMEDIAWIRE –For The Earth Corporation (the "Company") (OTC: FTEG) is pleased to announce that they have signed a Lease with the Boulevard Mall in Las Vegas, NV.
"We are extremely excited to be launching two new CBD vending machines and a CBD Kiosk at the Boulevard Mall in Las Vegas, NV. Las Vegas is a great place to launch the new first set of "Chow by For The Earth" Vending Machines. With the healthier benefits of CBD compared to Opioids and For The Earth being a Healthy Living Company, CBD will be a major focus to help fulfill FTEG's Mission. The vending machines will consist of made in the USA, pharmaceutical grade CBD with ZERO THC and various Pet Products infused with CBD.
For The Earth Corporation is a company that sells 100% non-toxic, biodegradable green products ranging from an odor elimination solution, and an entire line of all natural cleaning products and health care products. The company's mission is to create green and biodegradable products that provide effective and sustainable solutions for people, pets and the Planet Earth
Management
Mr. Nelson Grist serves as the Chief Executive Officer and President of For The Earth Corp.
Mr. Grist served as the Chief Executive Officer and President of Medjet Inc.
He has over 20 years of experience in national retail management and consumer packaged goods, operations management and
entrepreneur ownership in several companies. He has a wealth of knowledge in the consumer packaged goods industry from his years
of experience in working with big names such as H.J. Heinz, Iams, Eukanuba, Damon Worldwide, Denta Green, Denta Clean and
North Down in both the United States and Canada. Mr. Grist served at H.J. Heinz Company, where he served as a Sales representative.
He serves as Director of For The Earth Corp. He served as a Director of Medjet Inc.
Mr. Grist received an athletic scholarship to play hockey at Plattsburgh State University of New York and earned a Bachelors degree in Marketing and Business Administration.

THE SCIENCE BEHIND CLEAN LIFE
Chemical-based products have been used for decades to rid our homes of harmful bacteria, molds, mildew and other microbes. But these products are ineffective at best, counterproductive at worst. You guessed it, chemical based products act as fuel for bacteria. After you apply them to the surface, bacteria disappears, only to come back with a vengeance later.

USE THE POWER OF NANOMECHANICS TO DESTROY MICROBES -AND KEEP THEM AWAY
The Advanced Coating Technology molecule bonds to the surface where it is applied. This provides its long-lasting protective power.
It also forms a "Nano-bed of nails" which "puncture" the microbes' membranes, effectively destroying them.
By coating surfaces with "Sharp" Nano molecules, which stay their ground for a long time, the microbiological pathogens have no place to thrive. All this is done without using chemicals, poisons, or toxins.
FTEG DISCLAIMER
This newsletter is a paid advertisement, not a recommendation nor an offer to buy or sell securities. This newsletter is owned, operated and edited by MEC Systems LLC is a wholly owned subsidiary of milestonecgp.com, milestonecapitolgrowthportfolio.com and pennystockvault.com
Any wording found in this e-mail, disclaimer or company profile referencing to "I" or "we" or "our" or "MEC Systems LLC" refers to MEC Systems LLC.  Our business model is to be financially compensated to market and promote small public companies.  By reading our newsletter and our website you agree to the terms of our disclaimer, which are subject to change at any time. We are not registered or licensed in any jurisdiction whatsoever to provide investing advice or anything of an advisory or consultancy nature, and are therefore are unqualified to give investment recommendations. Always do your own research and consult with a licensed investment professional before investing. This communication is never to be used as the basis of making investment decisions, and is for entertainment purposes only. At most, this communication should serve only as a starting point to do your own research and consult with a licensed professional regarding the companies profiled and discussed. Conduct your own research. Companies with low price per share are speculative and carry a high degree of risk, so only invest what you can afford to lose. By using our service you agree not to hold our site, its editor's, owners, or staff liable for any damages, financial or otherwise, that may occur due to any action you may take based on the information contained within our newsletters or on our website.
We do not advise any reader take any specific action. Losses can be larger than expected if the company experiences any problems with liquidity or wide spreads. Our website and newsletter are for entertainment purposes only. Never invest purely based on our alerts. Gains mentioned in our newsletter and on our website may be based on end-of-day or intraday data. This publication and their owners and affiliates may hold positions in the securities mentioned in our profiles, which we may sell at any time without notice to our subscribers, which may have a negative impact on share prices. If we own any shares we will list the information relevant to the stock and number of shares here. MEC Systems LLC business model is to receive financial compensation to advertise for public companies.  This compensation is a major conflict of interest in our ability to be unbiased regarding. Therefore, this communication should be viewed as a commercial advertisement only.  We have not investigated the background of the hiring third party or parties. The third party, profiled company, or their affiliates may wish to liquidate shares of the profiled company at or near the time you receive this communication, which has the potential to hurt share prices.  Any non-compensated alerts are purely for the purpose of expanding our database for the benefit of our future financially compensated investor relations efforts. Frequently companies profiled in our alerts may experience a large increase in volume and share price during the course of investor relations marketing, which may end as soon as the investor relations marketing ceases. The investor relations marketing may be as brief as one day, after which a large decrease in volume and share price is likely to occur. Our emails may contain forward looking statements, which are not guaranteed to materialize due to a variety of factors.
We do not guarantee the timeliness, accuracy, or completeness of the information on our site or in our newsletters. The information in our email newsletters and on our website is believed to be accurate and correct, but has not been independently verified and is not guaranteed to be correct. The information is collected from public sources, such as the profiled company's website and press releases, but is not researched or verified in any way whatsoever to ensure the publicly available information is correct. Furthermore, MEC Systems LLC often employs independent contractor writers who may make errors when researching information and preparing these communications regarding profiled companies. Independent writers' works are double-checked and verified before publication, but it is certainly possible for errors or omissions to take place during editing of independent contractor writer's communications regarding the profiled company(s). You should assume all information in all of our communications is incorrect until you personally verify the information, and again are encouraged to never invest based on the information contained in our written communications. The information in our disclaimers is subject to change at any time without notice. See full disclaimer at http://milestonecapitalgrowthportfolio.com/terms-conditions-of-use/.