LVGI (OTC PINK: LVGI) is a publicly-traded investment and holding company that provides shareholders with unique access to leading small and medium businesses that have excellent opportunities for growth – an attractive segment of the market historically reserved for traditional private equity or other legacy players.
Leveraging its permanent capital base, long-term, disciplined approach, and actionable expertise, LVGI partners with leading management teams to build businesses while unlocking significant value for shareholders.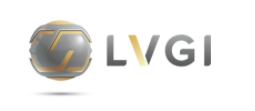 LVGI offers shareholders a unique opportunity to own a diverse group of leading small and medium businesses that are profitable and have excellent opportunities for growth. We own controlling interests in our subsidiary businesses, which maximizes our operating flexibility and drives long-term value creation. 
LVGI'S APPROACH
LVGI is a business builder, not an asset trader. Our permanent capital structure provides a competitive advantage, enabling us to be more patient in how we acquire, actively manage and opportunistically divest leading small medium businesses.
With no set timeline to deploy capital or harvest investments, LVGI is committed to making the right decisions to drive long-term value for our subsidiaries and shareholders.
OUR DIFFERENTIATION
Our permanent capitalization structure provides us with unmatched financial flexibility to be opportunistic and disciplined about our investments. The potential for extended ownership enables our collaborative, low leverage approach, which is attractive to management teams and allows subsidiaries to better manage for growth.
At LVGI, we believe the best way to create value is through an alignment of interests and long-term partnership approach. We work closely with management teams to leverage our deep sector expertise, operational experience and global resources to accelerate our subsidiaries' growth.
We maintain a strong internal culture of accountability and governance and deliver the highest level of transparency through quarterly financial reporting across our portfolio.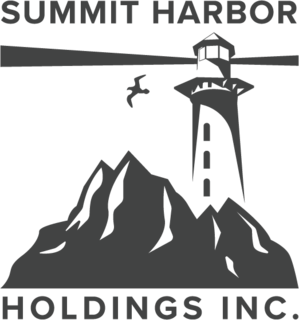 LVGI DISCLAIMER
This newsletter is a paid advertisement, not a recommendation nor an offer to buy or sell securities. This newsletter is owned, operated and edited by MEC Systems LLC is a wholly owned subsidiary of milestonecgp.com, milestonecapitolgrowthportfolio.com 
Any wording found in this e-mail, disclaimer or company profile referencing to "I" or "we" or "our" or "MEC Systems LLC" refers to MEC Systems LLC.  Our business model is to be financially compensated to market and promote small public companies.  By reading our newsletter and our website you agree to the terms of our disclaimer, which are subject to change at any time. We are not registered or licensed in any jurisdiction whatsoever to provide investing advice or anything of an advisory or consultancy nature, and are therefore are unqualified to give investment recommendations. Always do your own research and consult with a licensed investment professional before investing. This communication is never to be used as the basis of making investment decisions, and is for entertainment purposes only. At most, this communication should serve only as a starting point to do your own research and consult with a licensed professional regarding the companies profiled and discussed. Conduct your own research. Companies with low price per share are speculative and carry a high degree of risk, so only invest what you can afford to lose. By using our service you agree not to hold our site, its editor's, owners, or staff liable for any damages, financial or otherwise, that may occur due to any action you may take based on the information contained within our newsletters or on our website.
We do not advise any reader take any specific action. Losses can be larger than expected if the company experiences any problems with liquidity or wide spreads. Our website and newsletter are for entertainment purposes only. Never invest purely based on our alerts. Gains mentioned in our newsletter and on our website may be based on end-of-day or intraday data. This publication and their owners and affiliates may hold positions in the securities mentioned in our profiles, which we may sell at any time without notice to our subscribers, which may have a negative impact on share prices. If we own any shares we will list the information relevant to the stock and number of shares here. We have been compensated $4,000 cash via bank wire by LVGI,  to conduct Social Media Program and news distribution for LVGI from 3/6/2021 to 3/13/2021.  MEC Systems LLC business model is to receive financial compensation to advertise for public companies.  This compensation is a major conflict of interest in our ability to be unbiased regarding. Therefore, this communication should be viewed as a commercial advertisement only.  We have not investigated the background of the hiring third party or parties. The third party, profiled company, or their affiliates may wish to liquidate shares of the profiled company at or near the time you receive this communication, which has the potential to hurt share prices.  Any non-compensated alerts are purely for the purpose of expanding our database for the benefit of our future financially compensated investor relations efforts. Frequently companies profiled in our alerts may experience a large increase in volume and share price during the course of investor relations marketing, which may end as soon as the investor relations marketing ceases. The investor relations marketing may be as brief as one day, after which a large decrease in volume and share price is likely to occur. Our emails may contain forward looking statements, which are not guaranteed to materialize due to a variety of factors.
We do not guarantee the timeliness, accuracy, or completeness of the information on our site or in our newsletters. The information in our email newsletters and on our website is believed to be accurate and correct, but has not been independently verified and is not guaranteed to be correct. The information is collected from public sources, such as the profiled company's website and press releases, but is not researched or verified in any way whatsoever to ensure the publicly available information is correct. Furthermore, MEC Systems LLC often employs independent contractor writers who may make errors when researching information and preparing these communications regarding profiled companies. Independent writers' works are double-checked and verified before publication, but it is certainly possible for errors or omissions to take place during editing of independent contractor writer's communications regarding the profiled company(s). You should assume all information in all of our communications is incorrect until you personally verify the information, and again are encouraged to never invest based on the information contained in our written communications. The information in our disclaimers is subject to change at any time without notice. See full disclaimer at http://milestonecapitalgrowthportfolio.com/terms-conditions-of-use/.