AppSwarm Inc. (SWRM.PK) is a publicly traded OTC company restructured in late 2015; creating successful software technology development team for the development of unique software platforms and mobile apps focused in rapid growth sectors within business enterprise, E-commerce and retail, and the gaming industry. The team has a record in development of software for gaming and entertainment platforms, as well as business platforms that offer leading edge performance.
Why research now?
Until now, regular investors have been locked-out of the pre-IPO, multi-billion dollar mobile app and game industry, which is dominated by billionaire investors and venture capital firms.
Although there are around 20 publicly traded mobile game companies, there are few if any focused on mobile app and game funding, development, and marketing through partnerships with game developers. This offers regular investors a chance to participate in a huge and rapidly growing industry.
Our product focus includes casual games, casino, mobile RPG and winner take all.

AppSwarm is focused in launching two divisions focused on creating symmetrical but separate high growth markets. Those being:
IAD Services Division – The division is focused in ongoing develop and launching of software platforms and mobile apps for the business and consumer business sectors. To compliment internal growth, the IAD Division is acquiring synergistic acquisitions that offer solid revenues, profit and transparent growth. As important, AppSwarm offers the benefits from the support of a solid business management and technology team with access to captial. Joint-venture efforts will be brought forward in this division where our services and software platforms enhance our partner's efforts creating shared profitability.
Media Play App Development Division – The division is focused in development and publishing of mobile-app products in gaming and entertainment along with supporting incubation of app development as well as in-house project development. The division is headed by an industry executive with a rich history of success in product develop for gaming, entertainment and accelerated project development and completions for company efforts and work-for-hire contracts.


About SwarmConnect
SwarmConnect offers video communication services such as video, voice, chat, and content sharing through mobile devices, desktops, and laptop computers. SwarmConnect Webinars enable users to conduct large-scale online events, such as town hall meetings, workshops, training, and marketing presentations. For more information and a free trial please visit https://www.swarmconnect.io
The implementation of SwarmConnect was a collaborative effort led by Deep Sky Wireless, a technology consulting and research lab in the areas of smart home, 5G, and IoT solutions. https://www.deepskywireless.com/
About APPSWARM
AppSwarm is a technology company specializing in accelerated development and publishing of mobile apps and other software platforms for gaming and business applications and seeks to acquire symmetric business opportunities. AppSwarm partners with and assists other development firms in technology development, business management, and funding needs. www.app-swarm.com
For more information, visit us at www.app-swarm.com or follow us on www.facebook.com/AppSwarm  Twitter https://twitter.com/AppSwarm or Instagram https://www.instagram.com/appswarm/
Forward-Looking Statements:
"Safe Harbor" statement under the Private Securities Litigation Reform Act of 1995: This press release may contain forward-looking statements that are subject to risk and uncertainties including, but not limited to, the impact of competitive products, product demand, market acceptance risks, fluctuations in operating results, political risk and other risks detailed from time to time in the Company's filings with OTCMarkets.com and as required to the Securities and Exchange Commission. These risks could cause SWRM's actual results to differ materially from those expressed in any forward-looking statements made by, or on behalf of, the Company.
Investor and Media Contacts:
AppSwarm, Corp.
888-886-8583
info@app-swarm.com


Business Model
We've developed a proprietary process we call the "Swarm" which centers on engagement, retention, virality, and monetization. Our Swarm approach provides us 4 synergistic revenue streams that complement our merger and acquisition strategy.
4 Key revenue streams
1. Incubation of apps with services that can include; completion of concept and development, market analysis and taking the product to market, business and financial management, direct sales and marketing efforts.
2. Social game development from internally developed concepts to purchase and redevelopment of existing proven gaming applications
3. Casino and RPG (movie themed) applications, which is a unique specialty niche that our team offers large studio relationships ( Sony & MGM) and years of experience in developing these highend projects and taking them successfully to profit
4. Partnership projects where we can provide technology expertise and to market expertise, and / or financial and operational management where our skills assure correct product application and expedient "to market" with cost efficiency

APPSWARM's DeliverySwift
Modern & Convenient Last Mile Delivery Solution
DeliverySwift Connect
The Text Message Marketer's Mission Control Center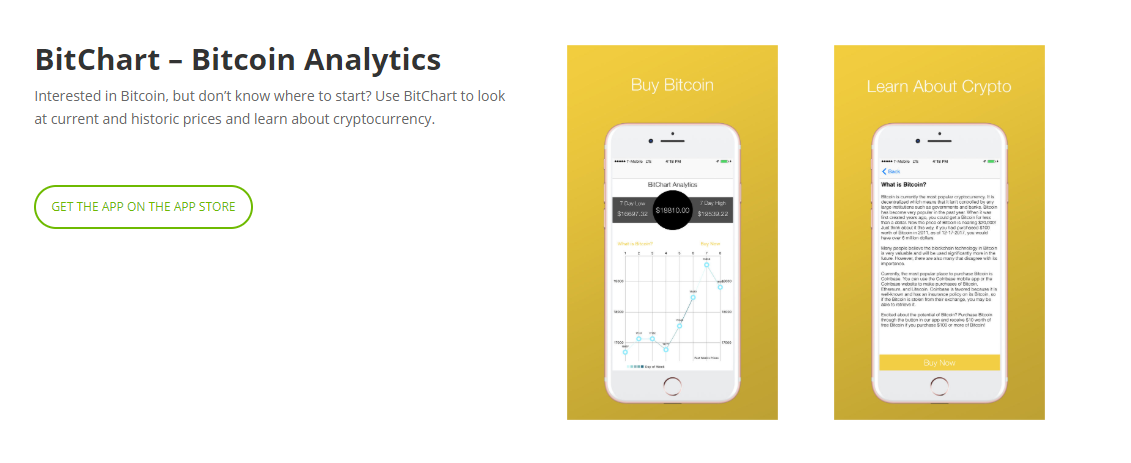 SWRM DISCLAIMER
This newsletter is a paid advertisement, not a recommendation nor an offer to buy or sell securities. This newsletter is owned, operated and edited by MEC Systems LLC is a wholly owned subsidiary of milestonecgp.com, milestonecapitolgrowthportfolio.com and pennystockvault.com
Any wording found in this e-mail, disclaimer or company profile referencing to "I" or "we" or "our" or "MEC Systems LLC" refers to MEC Systems LLC.  Our business model is to be financially compensated to market and promote small public companies.  By reading our newsletter and our website you agree to the terms of our disclaimer, which are subject to change at any time. We are not registered or licensed in any jurisdiction whatsoever to provide investing advice or anything of an advisory or consultancy nature, and are therefore are unqualified to give investment recommendations. Always do your own research and consult with a licensed investment professional before investing. This communication is never to be used as the basis of making investment decisions, and is for entertainment purposes only. At most, this communication should serve only as a starting point to do your own research and consult with a licensed professional regarding the companies profiled and discussed. Conduct your own research. Companies with low price per share are speculative and carry a high degree of risk, so only invest what you can afford to lose. By using our service you agree not to hold our site, its editor's, owners, or staff liable for any damages, financial or otherwise, that may occur due to any action you may take based on the information contained within our newsletters or on our website.
We do not advise any reader take any specific action. Losses can be larger than expected if the company experiences any problems with liquidity or wide spreads. Our website and newsletter are for entertainment purposes only. Never invest purely based on our alerts. Gains mentioned in our newsletter and on our website may be based on end-of-day or intraday data. This publication and their owners and affiliates may hold positions in the securities mentioned in our profiles, which we may sell at any time without notice to our subscribers, which may have a negative impact on share prices. If we own any shares we will list the information relevant to the stock and number of shares here. We have been compensated $10k cash via bank wire by CHEROKEE INTERNATIONAL INC, to conduct investor relations advertising and marketing for SWRM from 7/11/2021 to 7/19/2021 . We have been previously compensated for SWRM for continuation of the profile. MEC Systems LLC business model is to receive financial compensation to promote public companies.  This compensation is a major conflict of interest in our ability to be unbiased regarding. Therefore, this communication should be viewed as a commercial advertisement only.  We have not investigated the background of the hiring third party or parties. The third party, profiled company, or their affiliates may wish to liquidate shares of the profiled company at or near the time you receive this communication, which has the potential to hurt share prices.  Any non-compensated alerts are purely for the purpose of expanding our database for the benefit of our future financially compensated investor relations efforts. Frequently companies profiled in our alerts may experience a large increase in volume and share price during the course of investor relations marketing, which may end as soon as the investor relations marketing ceases. The investor relations marketing may be as brief as one day, after which a large decrease in volume and share price is likely to occur. Our emails may contain forward looking statements, which are not guaranteed to materialize due to a variety of factors.
We do not guarantee the timeliness, accuracy, or completeness of the information on our site or in our newsletters. The information in our email newsletters and on our website is believed to be accurate and correct, but has not been independently verified and is not guaranteed to be correct. The information is collected from public sources, such as the profiled company's website and press releases, but is not researched or verified in any way whatsoever to ensure the publicly available information is correct. Furthermore, MEC Systems LLC often employs independent contractor writers who may make errors when researching information and preparing these communications regarding profiled companies. Independent writers' works are double-checked and verified before publication, but it is certainly possible for errors or omissions to take place during editing of independent contractor writer's communications regarding the profiled company(s). You should assume all information in all of our communications is incorrect until you personally verify the information, and again are encouraged to never invest based on the information contained in our written communications. The information in our disclaimers is subject to change at any time without notice. See full disclaimer at http://milestonecapitalgrowthportfolio.com/terms-conditions-of-use/.