TICKER SYMBOL – ZNZBF
Description
Zanzibar Gold Inc., a junior mineral exploration company, engages in the acquisition, exploration, and development of natural resource properties in Canada and Tanzania. The company primarily explores for gold deposit. It holds interest in the Kwedilima Cheetah property located in the Handeni Kilindi Regional district of Tanzania. The company was formerly known as Moshi Mountain Industries Ltd. and changed its name to Zanzibar Gold Inc. in August 2016. Zanzibar Gold Inc. was incorporated in 2014 and is headquartered in Surrey, Canada.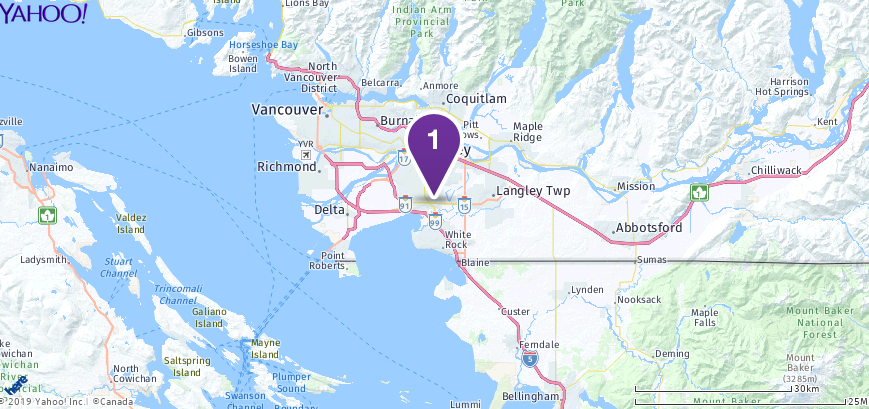 Zanzibar Commences Due diligence of Advance Gold Properties
SURREY, British Columbia, April 26, 2019 (GLOBE NEWSWIRE) — Zanzibar Gold Inc. (ZBR – CSE; ZNZBF – OTC Pinks) reports that it has initiated acquisition of the Mkuvia Gold Property in the Nachengwea area of southern Tanzania and the Fakawi Gold property in the Handeni area of North-central Tanzania.
The Mkuvia property has had small scale local placer operators mining gold from the property since 2005. In 2009, a 43-101 Compliant Reserve report was calculated on the central portion of the main gold producing area, that outlined an inferred reserve 6 million grams of gold. A preliminary operation plan was drawn up but never put in place, so most of the reserve is intact.
The potential of a low-cost extraction of placer gold from part of an extensive gold bearing placer alluvium will be investigated by Zanzibar. Placer deposits are attractive because of their low costs and ability to supply high grade gold (often in the 90%+ purity range) reducing further processing costs. Acquiring a gold inventory will assist the company in proceeding with all its gold exploration and development projects.
The Fakawi Property is an advanced hard rock exploration project that has widespread high grade gold veins with several multi gram assay results over 1 metre of surface trenching, north of the 1 million ounce Magambezi Deposit. No follow up exploration has been conducted on these veins.
Recent reporting from Streetwise Reports outlined that the gold supply is "slowing down." It further summarizes that there "have been no major gold discoveries …[and] no technological break throughs…". As a result mines are showing lower grades.
"Coupled with the underlying worries about Brexit and the cautious comments on the USA's economy," President, S.A. Farrage noted, "having an inventory of gold bullion can stabilize the Company's prospects!"
G. Macdonald, the QP for the company has reviewed this news release.
On behalf of the Board
Abby Farrage, President 
1-778-891-2701  
https://thecse.com/en/listings/mining/zanzibar-gold-inc
This press release contains forward-looking statements within the meaning of applicable securities laws. All statements that are not historical facts, including without limitation, statements regarding future estimates, plans, programs, forecasts, projections, objectives, assumptions, expectations or beliefs of future performance, are "forward-looking statements." Forward-looking statements can be identified by the use of words such as "plans", "expects" or "does not expect", "is expected", "estimates", "intends", "anticipates" or "does not anticipate", or "believes", or variations of such words and phrases or statements that certain actions, events or results "may", "could", "would", "might" or "will" be taken, occur or be achieved. Such forward-looking statements involve known and unknown risks, uncertainties and other factors that may cause actual results, events or developments to be materially different from any future results, events or developments expressed or implied by such forward looking statements.THE CSE HAS NEITHER APPROVED NOR DISAPPROVED THE INFORMATION CONTAINED HEREIN AND DOES NOT ACCEPT RESPONSIBILITY FOR THE ADEQUACY OR ACCURACY OF THIS RELEASE.
Source: Zanzibar Gold Inc
            © 2019 GlobeNewswire, Inc.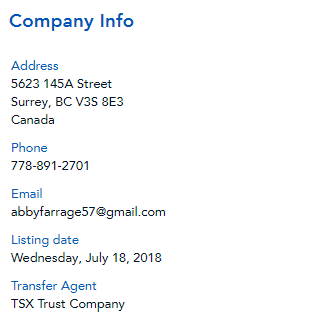 Zanzibar Samples Confirm Gold – Vanadium
Trending Gabbro Cuts whole Property
SURREY, British Columbia, April 10, 2019 (GLOBE NEWSWIRE) — Zanzibar Gold Inc. (ZBR – CSE; ZNZBF – OTC Pinks) reports on its copper gold and vanadium Property on Vancouver Island. During this initial program soil and rock samples were taken in the area and analyzed for ICP 30 elements. Preliminary geological mapping and analysis was also undertaken.
One new showing, gossan in a sheared portion of the gabbro was uncovered and sampling (Grab, rock) assayed 0.31% Copper and 1.15 grams gold with high vanadium (84ppm) and another sample from the same zone had copper and gold values and 194 ppm vanadium
This new showing in a shear zone within the gabbro unit that crosses the entire property in a NNW direction and is anomalous in its entirety (2-3 km is present on the property) and continues to the north is part of the continuous unit with several gold copper showings.
Values of samples in the adjacent properties and showings that are on the property have been reported in the 1-3 ppm range with high grade (adjacent properties) values in the 10+ gram per tonne range. Gold (over 2000 ounces) was recovered from the region, in the mid-20th Century from small operations.
The preliminary sampling has indicated that the gabbro is more mineralized than the surrounding volcanics, with higher vanadium values. Anomalous gold values are associated with higher vanadium values and copper values. A review of the available data indicates that the gabbro is anomalous in vanadium and gold.
Vanadium, found worldwide has a back ground of 50 ppm and 90% of the soil samples and over 75% of the rock samples taken on the property were above 100 ppm Vanadium.
Recent reporting from the BBC outline that the gold price has hit a near-four week high, underlining worries about global growth (Brexit and the Rump EU) and the US Federal Reserve's cautious comments on the USA's economy.
"… the US dollar is weak and we saw [the] Chinese central bank's acquisition of gold for a fourth month. A combination of all these factors have moved gold into the $1,300s," said Bart Melek, head of commodity strategies at TD Securities in Toronto.
President S.A. Farrage stated, "The association of gold with a long trend of geology is always a positive and that we have an important new element, Vanadium, associated with it is encouraging."
G. Macdonald, the QP for the company has reviewed this news release.
On behalf of the Board
S.A. Farrage, President
778-891-2701 
Source: Zanzibar Gold Inc
            © 2019 GlobeNewswire, Inc.
ZNZBF DISCLAIMER
This newsletter is a paid advertisement, not a recommendation nor an offer to buy or sell securities. This newsletter is owned, operated and edited by MEC Systems LLC is a wholly owned subsidiary of milestonecgp.com, milestonecapitolgrowthportfolio.com 
Any wording found in this e-mail, disclaimer or company profile referencing to "I" or "we" or "our" or "MEC Systems LLC" refers to MEC Systems LLC.  Our business model is to be financially compensated to market and promote small public companies.  By reading our newsletter and our website you agree to the terms of our disclaimer, which are subject to change at any time. We are not registered or licensed in any jurisdiction whatsoever to provide investing advice or anything of an advisory or consultancy nature, and are therefore are unqualified to give investment recommendations. Always do your own research and consult with a licensed investment professional before investing. This communication is never to be used as the basis of making investment decisions, and is for entertainment purposes only. At most, this communication should serve only as a starting point to do your own research and consult with a licensed professional regarding the companies profiled and discussed. Conduct your own research. Companies with low price per share are speculative and carry a high degree of risk, so only invest what you can afford to lose. By using our service you agree not to hold our site, its editor's, owners, or staff liable for any damages, financial or otherwise, that may occur due to any action you may take based on the information contained within our newsletters or on our website.
We do not advise any reader take any specific action. Losses can be larger than expected if the company experiences any problems with liquidity or wide spreads. Our website and newsletter are for entertainment purposes only. Never invest purely based on our alerts. Gains mentioned in our newsletter and on our website may be based on end-of-day or intraday data. This publication and their owners and affiliates may hold positions in the securities mentioned in our profiles, which we may sell at any time without notice to our subscribers, which may have a negative impact on share prices. If we own any shares we will list the information relevant to the stock and number of shares here. We have been compensated $5,000 cash via bank wire from CREAM CONSULTING GROUP INC,  to conduct Social Media Program and news distribution for ZNZBF from 5/13/2019 to 5/18/2019 .  MEC Systems LLC business model is to receive financial compensation to advertise for public companies.  This compensation is a major conflict of interest in our ability to be unbiased regarding. Therefore, this communication should be viewed as a commercial advertisement only.  We have not investigated the background of the hiring third party or parties. The third party, profiled company, or their affiliates may wish to liquidate shares of the profiled company at or near the time you receive this communication, which has the potential to hurt share prices.  Any non-compensated alerts are purely for the purpose of expanding our database for the benefit of our future financially compensated investor relations efforts. Frequently companies profiled in our alerts may experience a large increase in volume and share price during the course of investor relations marketing, which may end as soon as the investor relations marketing ceases. The investor relations marketing may be as brief as one day, after which a large decrease in volume and share price is likely to occur. Our emails may contain forward looking statements, which are not guaranteed to materialize due to a variety of factors.
We do not guarantee the timeliness, accuracy, or completeness of the information on our site or in our newsletters. The information in our email newsletters and on our website is believed to be accurate and correct, but has not been independently verified and is not guaranteed to be correct. The information is collected from public sources, such as the profiled company's website and press releases, but is not researched or verified in any way whatsoever to ensure the publicly available information is correct. Furthermore, MEC Systems LLC often employs independent contractor writers who may make errors when researching information and preparing these communications regarding profiled companies. Independent writers' works are double-checked and verified before publication, but it is certainly possible for errors or omissions to take place during editing of independent contractor writer's communications regarding the profiled company(s). You should assume all information in all of our communications is incorrect until you personally verify the information, and again are encouraged to never invest based on the information contained in our written communications. The information in our disclaimers is subject to change at any time without notice. See full disclaimer at http://milestonecapitalgrowthportfolio.com/terms-conditions-of-use/.