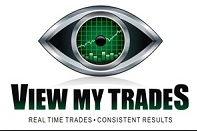 Our new service on WhatsApp had an amazing first week. This service allows you to follow my Option trades. I will post my entry price, what strike, target and reason and will also post my stop and exit. I will always post prior to my entry.
My goal for every trade is 30% gain and as you can see from below we have exceeded that percentage.
WhatsApp Group allows you to get my trade alerts immediately. This upcoming week will be interesting with the volatility the way it is. 
Here is our WhatsApp posting results:
This is every trade alert. We had one position red but it depended if you took profits prior to earnings. This is also without the LNKD put results.
We have developed some amazing technical programs and this is why our results are so awesome.
My goal is 30% per trade with tight stops!
If you want to FOLLOW MY TRADES, You can join our WhatsApp Group by clicking on the link below!
For a small fee of $250.00 for 1 month it is well worth 30 days of fun. The above spread sheet is for the last 5 trading days. All 40+ Members have paid for service and some have paid for their membership in one trade.
Do Not WAIT limited Seat